Center for Comics Studies
The Center for Comics Studies at SDSU serves as a collaborative and innovative nucleus of comics research, scholarship, and action. The center evolved from the Comics Working Group, a group of cross-disciplinary faculty interested in teaching through comics, and later the Comics@SDSU initiative in 2019. The Center for Comics Studies formalizes - and will expand on - what started as our grassroots Comics@SDSU initiative.
Beth Pollard, professor of history, and Pamela Jackson, pop culture librarian and comic arts curator, co-lead the center. The center is housed in the College of Arts and Letters and the University Library serves as a founding partner. The Center for Comics Studies is not a brick-and-mortar location that the general public can visit (at least, not yet!).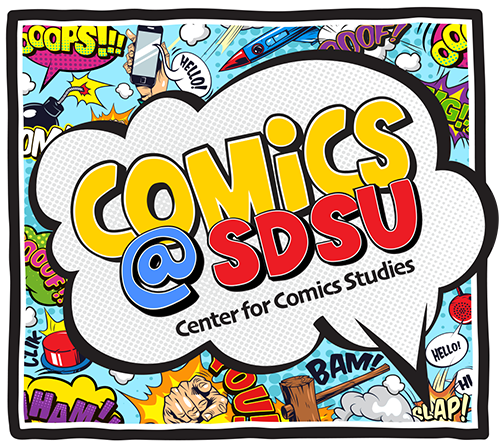 More from Our Blog